Comedian Jimmy Tarbuck has credited Sir Bruce Forsyth with "changing his life" as he paid tribute to the TV veteran following his death aged 89.
Tarbuck, 77, recalled his first meeting with Sir Bruce as he spoke of their friendship on BBC Breakfast.
He said: "He was always Mr Forsyth to me because he did help change my life. He was unique – he could play the piano with Nat King Cole, he could dance with Sammy Davis Jr, he could take over Have I Got News For You, and most importantly he could annoy Sean Connery on the golf course, which always tickled me."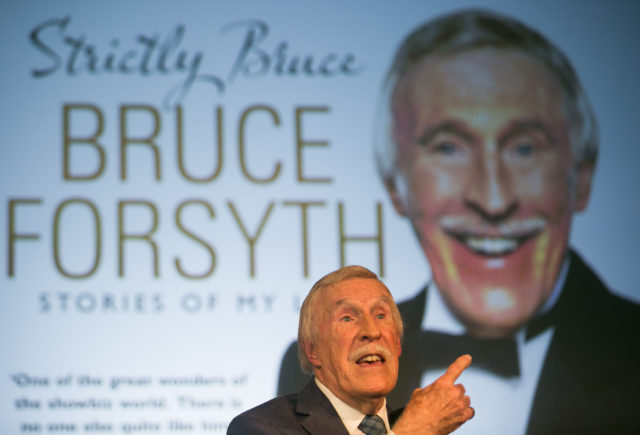 Sir Bruce's family announced his death on Friday in a statement saying the TV veteran had "passed away this afternoon, peacefully at his home surrounded by his wife Wilnelia and all his children".
In the statement, his manager Ian Wilson continued: "A couple of weeks ago, a friend visited him and asked him what he had been doing these last 18 months.
"With a twinkle in his eye, he responded 'I've been very, very busy… being ill!' Unfortunately, not long after this, his health deteriorated and he contracted bronchial pneumonia."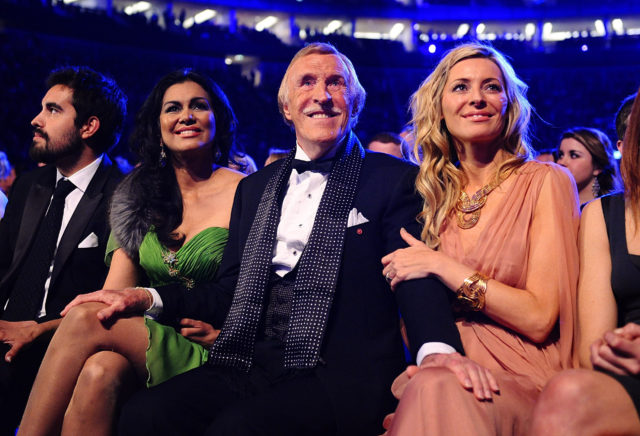 The family thanked everyone for their well wishes to Sir Bruce "over his long illness and know that they will share in part, the great, great loss they feel".
Tarbuck and Sir Bruce first met on October 27 in 1963 when Tarbuck appeared on Sunday Night At The Palladium as a guest.
"He was unique, he was well-dressed, he was good fun, he was meticulous," Tarbuck told BBC Breakfast, adding: "He looked after himself. He liked a drink – Bourbon, two fingers, no ice."
He credited Sir Bruce with introducing him to golf and fuelling his love of the sport.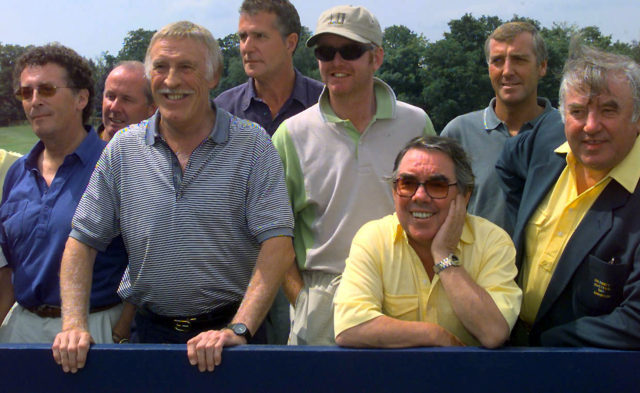 Recalling his last meeting with Sir Bruce, he said: "Well, it was at the house about two or three months back, I went over and Wilnelia, who was the love of his life, said: 'I've made some sandwiches boys and a large pot of tea. Go and reminisce.' And for an hour and a bit we just talked and we just laughed about things that had happened."
Tarbuck competed in Strictly Come Dancing in 2006 but had to withdraw from the competition for health reasons. The star said he was "absolutely devastated" to leave the show following a doctor's assessment.
Sir Bruce leaves behind six children and a number of grandchildren and great-grandchildren, as well as his third wife, former Miss World, Lady Wilnelia Merced.
He was taken to hospital in March and spent five nights in intensive care at St Peter's Hospital in Surrey after developing a severe chest infection, according to reports. He underwent surgery in 2015 after he suffered two aneurysms, which were discovered when tests were carried out following a fall at his Surrey home.
The veteran entertainer, whose career lasted more than seven decades, had been out of the limelight for a while and last year was too frail to attend the funeral of close friends Ronnie Corbett or Sir Terry Wogan.
He announced he was leaving Strictly Come Dancing in April 2014, after nearly 10 years as the presenter of the show.
His principal claim to fame before that was his hosting of the long-running and highly-successful TV series The Generation Game. But he was no less popular in Play Your Cards Right and in Bruce's Price Is Right.
Strictly colleagues past and present, including his co-presenter Tess Daly and successor Claudia Winkleman, have all shared touching tributes.
The show's former head judge, Len Goodman, said in a statement: "His work ethic, professionalism and charm will be with me forever."
Prime Minister Theresa May also paid tribute to Sir Bruce. Writing on Twitter she said: "We have lost a national treasure. Like millions of others, for years I watched Sir Bruce dance, sing, joke & laugh. He will be sorely missed."