The BBC's audience engagement arm is at risk of failing to provide value for money for licence-fee payers following delays to two major projects, the public spending watchdog has warned.
BBC Audiences – responsible for collecting data about the corporation's users across online, TV and radio – spent £22.4m in 2016/17 as it worked towards the development of BBC-ID, which requires users to log-in to access online content including the iPlayer.
The project was delayed by around 15 months while a service included in the corporation's cross-media measurement project, a major audience analysis initiative, faces delays of eight months, a report by the National Audit Office (NAO) revealed.
It has recommended the BBC places the initiative in its critical projects portfolio in light of the current delays and ongoing risks.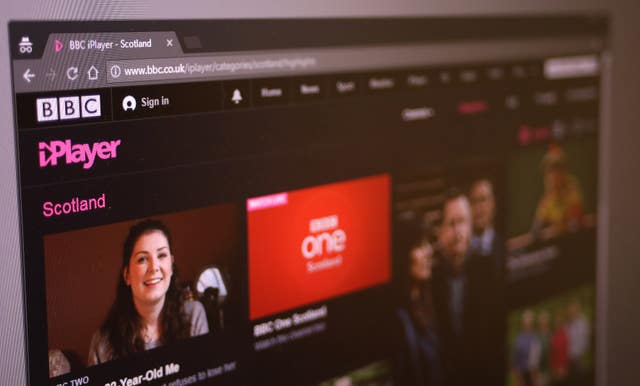 The project, which aims to provide better data on people's use of all BBC services, has struggled to recruit research participants for a panel which aims to measure consumption using new metering technology, the NAO said.
Contracted to Ipsos Mori, the service is running eight months behind, causing the BBC to deduct the maximum annual penalty of £25,000 from the £1.9 million expected contract costs from the market research organisation.
In response, the BBC said its mandatory sign-in project was delayed due to a number of issues revolving around the decision to make it compulsory as well as a pushback of launch to avoid the 2017 General Election.
They said it now had a total of 19.2 million registered users following its launch in June and had been delivered within budget.
The cross-media measurement delay was just one part of the wider major project, they said, which was already informing management decisions.
The delayed service is now expected to launch in spring 2018.
The report said BBC Audiences was expected to spend £23.7 million in 2017-18, an 11% real-terms increase since 2014-15.
It also warned of the issues the BBC has in tracking online data when content is posted to third-party sites such as Facebook, YouTube or Twitter as it is reliant on the organisations.
Amyas Morsem, Head of the NAO, said: "Building on the effective audience measures that exist for TV and radio, the BBC has rightly sought to address areas where data does not currently meet its needs, particularly in measuring and understanding online audiences.
"However, there have been delays to implementing both mandatory sign-in for iPlayer and Cross-Media Measurement, and access to third-party data is not fully within the BBC's control. Until the BBC achieves the benefits it intends from these initiatives, the Audiences team's ability to continue providing value for money is at risk."
Nick North, BBC's director of audiences, said: "Measurable data helps us put the audience at the heart of the BBC and we are improving that relationship through sign-in, which now has 12.6 million active users. Without this investment we wouldn't be able to serve audiences as well.
"There are clear value for money benefits already being delivered from sign-in like personalised recommendations or notifications and one in 10 BBC iPlayer users are discovering more content using these features."
A BBC spokesman added: "Signing in gives users real benefits like personalised recommendations, and we reached our target of nine million active monthly signed-in users in August 2017 – just two weeks after the date intended. The project was completed within budget and the number of signed in users has continued to grow since."