A west Belfast street was a "blueprint for Northern Ireland" in 1971, with Catholics and Protestants living side by side in harmony – but the introduction of internment destroyed it in one night, an inquest has heard.
Bobby Clarke, 85, who survived a series of shootings in which 10 people died between August 9-11, 1971, also said he feels responsible after two people were shot dead coming to his aid, describing that as a "very heavy burden" to bear.
Mr Clarke was giving evidence to the inquest that is examining the deaths of 10 people in Ballymurphy in 1971.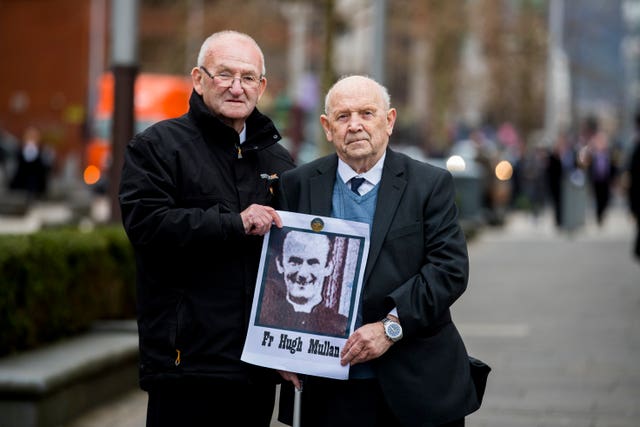 The sequence of events started after the introduction of internment in Northern Ireland that year on August 9. Mass arrests sparked rioting across the region.
Over three days, from August 9-11, 10 people died in shootings at a number of locations in west Belfast.
The events have become known as the Ballymurphy Massacre.
Mr Clarke was shot on an area of waste ground close to Springfield Park known as the field on the evening of August 9.
He had been at work that day and as he returned home, he heard there had been disturbances in the area all day. He evacuated his wife and two young children before returning to protect his house.
Upon his return, he told the inquest he saw women who were hysterical and he suggested moving people to nearby New Barnsley.
He delivered a baby to safety and was making his way back across the field to help others when he described believing that two soldiers sitting on a roof of flats in the Springmartin road were tracking him with their rifles, he had started to zigzag to become a "harder target" when he was hit in the back by a bullet and fell to the ground.
Father Hugh Mullan crawled to him, waving a white cloth, and offered to administer the Last Rites.
"He said 'I'll anoint you', I said 'Father, I am not going to die', he said 'I'll anoint you, it will strengthen you'," Mr Clarke told the inquest.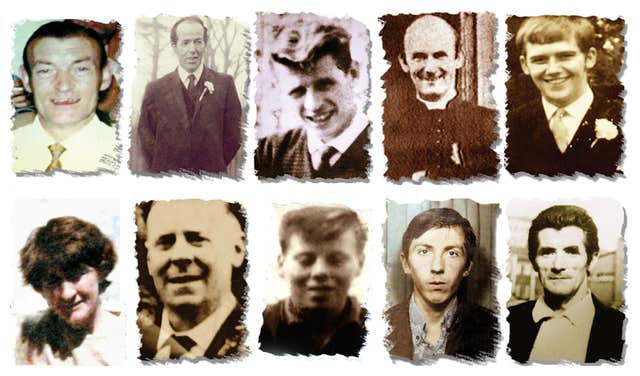 He said that Fr Mullan told him he was going to call an ambulance for him, but after just a few steps he was struck by a bullet and fell to the ground where he was hit with a second bullet.
Another man, Frank Quinn, 19, was also shot dead.
He said he and his brother Gerald later "slid" over to longer grass close to Finlay's Factory and lay for hours before they felt safe to move.
"We were trapped there until it was dark enough to get out," he added.
Mr Clarke said he believes he was shot by soldiers who were at ground level on Springfield Park, and that they were members of the Parachute Regiment, based on his wound that he described as "horizontal".
He told the inquest he has had 47 years of "living this", and holds himself responsible for the deaths of the two men.
"Two people lost their lives coming to help me while I was trying to help those who could not help themselves," he said.
"That's a very heavy burden to have."
He also told the inquest that he gave a statement about Fr Mullan's death to a police sergeant at the Henry Taggart base. That statement has not been traced.
When that was put to him, he responded: "I wouldn't be surprised to tell you the truth", before adding "cover up" when asked why.
Mr Clarke said internment destroyed his street.
"Springfield Park was a blueprint for Northern Ireland, Catholics and Protestants living in harmony," he said.
"One night destroyed it. Internment."
Earlier, the inquest heard another man who had been in the field during the shootings said he saw no gunmen in the area that evening other than three men he believed were soldiers, one of whom was armed with a rifle.
"No one who was on that field had any weapons, no one was a threat to anyone, and that's the God's honest truth," Francis Corr told the inquest.
The inquest continues.